This is the
c
ookie information for NineSigma
.
This cookie policy applies to the website (www.ninesigma.com) of NineSigma Holdings, including its fully owned subsidiaries NineSigma Europe BV, NineSigma North America, Inc. and NineSigma Asia Pacific, Inc. (hereinafter referred to as "we", "us" or "NineSigma"). 
This website uses cookies to improve your experience while you navigate through the website. Out of these, the cookies that are categorized as necessary are stored on your browser as they are essential for the working of basic functionalities of the website. We also use third-party cookies that help us analyze and understand how you use this website. These cookies will be stored in your browser only with your consent. You also have the option to opt-out of these cookies. But opting out of some of these cookies may affect your browsing experience. 
Most cookies have an automatic expiration date, which means they automatically expire after a certain period of time and no longer record visitor data. You can manage the cookies via your own browser. The manual is found under the following hyperlinks: 
Internet Explorer, Microsoft Edge, Mozilla Firefox, Chrome, Safari 
This cookie policy aims to inform you to about the cookies that are placed on this website and how we are using them.  
What are cookies?  
A cookie is a small text file that is placed by a website server in your computer's browser or on your mobile device when you consult a website. The cookie contains a unique code which makes it possible to recognize your browser during the visit to the website (this is known as a 'session' cookie) or during subsequent, repeated visits ('permanent' cookie). Cookies can be placed by the server of the website you visit or by partners with whom the website works . The server of a website can only read the cookies it has placed itself and has no access to other information found on your computer or mobile device. Cookies are stored on your computer or mobile device in a specific folder of your browser 
This website uses different types of cookies.  
Necessary  
Necessary cookies are absolutely essential for the website to function properly. These cookies ensure basic functionalities and security features of the website, anonymously. These cookies are placed as soon as you enter the website.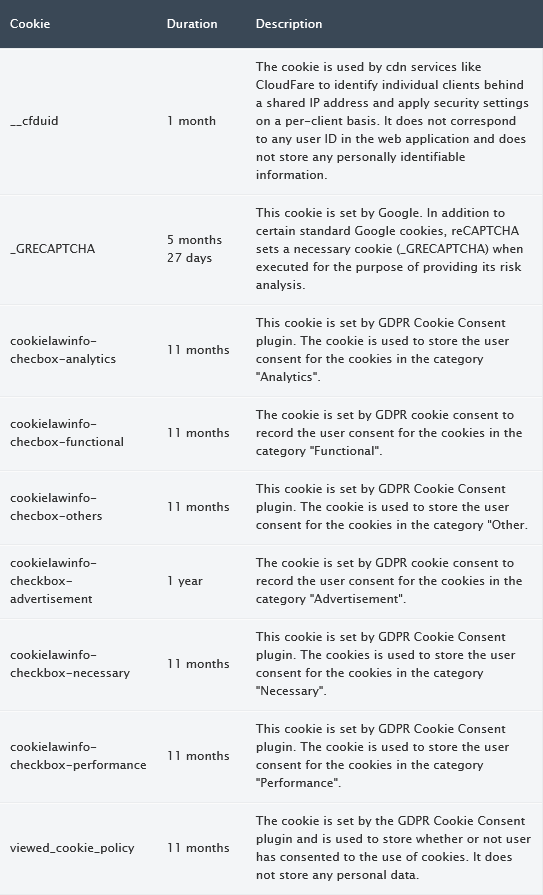 Functional 
Functional cookies help to perform and improve certain functionalities of the website, like sharing the content of the website on social media platforms, collect feedbacks, and other third-party features. 
Performance 
Performance cookies are used to understand and analyze the key performance indexes of the website which helps in delivering a better user experience for the visitors. 

Analytics 
Analytical cookies are used to understand how visitors interact with the website. These cookies help provide information on metrics the number of visitors, bounce rate, traffic source, etc.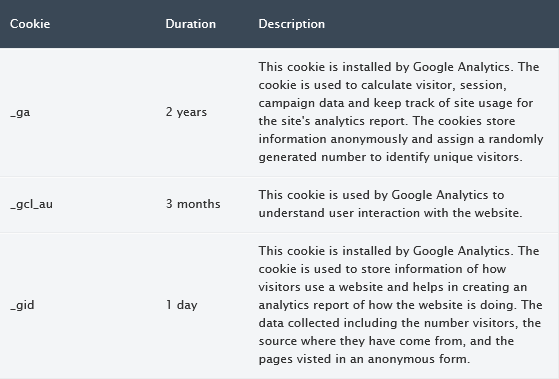 Advertisement 
Advertisement cookies are used to provide visitors with relevant ads and marketing campaigns. These cookies track visitors across websites and collect information to provide customized ads.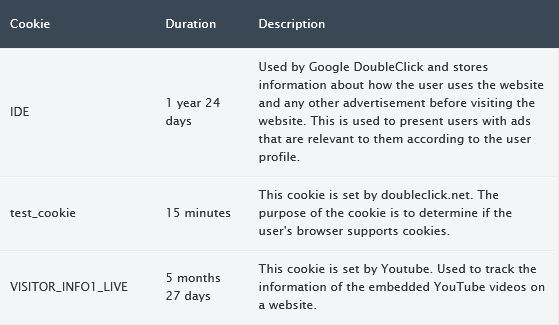 Others 
Other uncategorized cookies are those that are being analyzed and have not been classified into a category as of yet. 

Update cookie policy  
NineSigma reserves the right to update the Cookie information and add new consent pop-ups if necessary. You will always find the most recent version on this page. 
If you have any questions concerning this cookie policy, you may contact: datacontroller@ninesigma.com 
See also: Privacy Policy https://www.ninesigma.com/privacy-policy/