Press Releases
THE ELLEN MCARTHUR FOUNDATION AND NINESIGMA ANNOUNCE $1 million for new materials to tackle the causes of ocean plastic pollution
Jan 23, 2018 | Davos
While clean-ups are essential, they cannot keep pace with the rising tide of ocean plastic pollution
・More than 8 million tonnes of plastics enter the ocean each year.
・Together, the three best known major international ocean clean-ups deal with less than 0.5% of that volume.
・There is an urgent need to stop plastics becoming waste and entering the ocean in the first place.
・Today, at the World Economic Forum Annual Meeting in Davos, the Ellen MacArthur Foundation, with the support of Wendy Schmidt, lead philanthropic partner of the foundation's New Plastics Economy initiative, is awarding a total of $1 million to five new plastic packaging solutions that could help prevent billions of plastic sachets, wrappers and pouches becoming waste and entering the ocean.
・The list of leading brands and retailers working towards targets of 100% reusable, recyclable or compostable packaging by 2025 or earlier has grown to 10.
・French and UK governments make commitments to create a circular economy for plastics.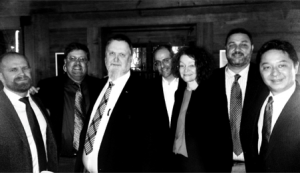 While clean-ups are essential, they cannot keep pace with the rising tide of ocean plastic pollution. More than 8 million tonnes of plastic enter the ocean each year, yet the three biggest clean-ups deal with just 0.5% of that pollution.
To tackle the plastic pollution crisis, there is an urgent need for innovators, industry and governments to develop systemic solutions that prevent plastic from becoming waste in the first place.
That is why the Ellen MacArthur Foundation launched its $2 million New Plastics Economy Innovation Prize, funded by Wendy Schmidt, Lead Philanthropic Partner of the foundation's New Plastics Economy initiative, and operated by NineSigma, the Challenge Partner who identified potential solutions from around the world
Today (January 23, 2018) at the World Economic Forum Annual Meeting in Davos, the Ellen MacArthur Foundation and challenge partner NineSigma, announce the winners of the Circular Materials Challenge. Combined, their innovations could prevent the equivalent of 150 garbage bags per second of plastic waste being created.
They target the lightweight, flexible packaging used for products including sauces, fresh coffee, and snacks, which is too hard or expensive to recycle because it is made of several layers of different materials. The winners will each receive a $200,000 share of the $1 million prize.
Together with the winners of the $1 million Circular Design Challenge, announced in October, these innovations will join a 12 month accelerator programme, in collaboration with Think Beyond Plastic, working with experts to make their innovations marketable at scale.
Category 1: Make unrecyclable packaging recyclable
The University of Pittsburgh team applies nano-engineering to create a recyclable material that can replace complex multi-layered packaging that is unrecyclable. This mimics the way nature uses just a few molecular building blocks to create a huge variety of materials.
Aronax Technologies Spain proposes a magnetic additive that can be applied to a material, creating better air and moisture insulation – making it suitable to protect sensitive products such as coffee and medicines, while still being possible to recycle.
Category 2: Combining materials that nature can handle
Working together, Full Cycle Bioplastics, Elk Packaging, and Associated Labels and Packaging make a compostable high-performance material from renewable materials, agricultural by-products and food waste to pack a broad range of products from granola bars and crisps to laundry detergent.
The VTT Technical Research Centre of Finland has created a compostable multi-layer material from agricultural and forestry by-products, which could be used for stand-up food pouches for products like muesli, nuts, dried fruit and rice.
The Fraunhofer Institute for Silicate Research has developed a coating with silicate and biopolymers that can be used in many different food packaging applications and is fully compostable.
Wendy Schmidt said: "The technical innovations developed by our winners are exactly what is needed to begin to address the wasteful material culture of the past century that is creating increasing amounts of microplastics and plastic debris on our shorelines, in our oceans, landfills and even our own bodies.
"I am excited to see the winners of this prize money begin the important work in this
year's accelerator program, with the goal of moving these exciting breakthroughs into the
marketplace."
Akihiko Suwa, CEO of NineSigma said: "Disruptive innovation starts with selection of the world best ideas and technologies. It becomes reality only when there is sufficient additional development support. We are excited to be involved in the New Plastics Economy initiative because the innovators enter a 12-month acceleration programme to demonstrate their materials are viable alternatives to non-recyclable packaging."
For these innovations to have greatest impact, businesses and governments must work together to create a system in which plastics do not become waste, by committing to scale up such innovation and provide the necessary collection and sorting infrastructure to support it.
That is why the Ellen MacArthur Foundation welcomes the latest steps from leading businesses and the French and UK governments towards creating a circular economy for plastics.
Today, the list of major brands and retailers working towards using 100% reusable, recyclable or compostable packaging by 2025 or earlier has grown to 10 – Ecover, Evian, L'Oréal, Mars, M&S, PepsiCo, The Coca-Cola Company, Unilever, Walmart and Werner & Mertz – together representing around 6 million tonnes of plastic packaging per year.
In December the French government reaffirmed an important commitment towards a systemic solution, by pledging to recycle 100% of plastics by 2025.
Brune Poirson, Secretary of State to the Minister for the Ecological and Inclusive Transition, France said: "The circular economy has the potential to decouple economic development from pollution and the consumption of finite resources. That's why the French Government will announce a circular economy roadmap in March 2018, and has already made the ambitious commitment to cut landfill rate by 50% and recycle 100% of all plastics by 2025. This will increase competitiveness, spur innovation, and create jobs. Let's get it done, together."
In the UK, WRAP and the Ellen MacArthur Foundation have announced a partnership to establish the first national implementation initiative of the New Plastics Economy in the UK, a unique government-backed collaboration bringing together businesses, governments and other stakeholders to make step changes in creating and implementing circular economy solutions to plastic waste.
These significant steps provide real examples of what is needed to create a system in which plastics do not become waste.
They demonstrate an emerging consensus to tackle the causes of the waste plastic problem and will help to inspire further innovation.
Others around the world must follow their lead.
Dame Ellen MacArthur said: "These winning innovations show what's possible when the principles of a circular economy are embraced. Clean-ups continue to play an important role in dealing with the consequences of the waste plastic crisis, but we know we must do more. We urgently need solutions that address the root causes of the problem, not just the symptoms.
"In a New Plastics Economy, plastics will never become waste or enter the ocean in the first place.
"To get there will require new levels of commitment and collaboration from industry, governments, designers and startups. I hope these innovations will inspire even more
COMPANY AND GOVERNMENT COMMITMENTS
DANONE / EVIAN
Danone announced that its iconic brand Evian, whose packaging is already 100% recyclable, will aim to use 100% recycled plastic by 2025 from 25% today, eliminating all virgin fossil-based plastic. Until reaching zero leakage of Evian bottles in nature, Evian commits to collect plastics from nature at a rate equivalent to the rate of Evian packaging still leaking. It will do this by taking part in a research mission with The Ocean Cleanup, a Dutch non-profit start up helping to rid the oceans of plastic. Danone is committed to co-building the circular economy of packaging and will launch its ambitious company-wide global circular economy plans in the coming months.
ECOVER
Ecover has made all its packaging reusable, recyclable or compostable from the start and sees this as an absolute minimum. As part of its ambition to rethink the way we use plastic, Ecover has set itself the bold ambition to use 100% recycled plastic in all bottles by 2020, to introduce recycled content into its caps from 2018 and to trial new, non-plastic, fully biodegradable materials that are still recyclable by 2020. As a first step, in January 2018, Ecover will launch its new 100% recycled and 100% recyclable washing-up liquid bottle in Europe".
L'OREAL
"L'Oréal commits that all of its plastic packaging will be rechargeable, refillable, recyclable or compostable by 2025. This is in line with and a continuation of L'Oréal's efforts over the past years working towards the continuous improvement of the environmental and social impact of 100% of its new products by 2020, as part of its "Sharing Beauty With All" sustainability program."
MARS
"At Mars, we will continue to work towards 100% recyclability of our packaging by 2025. Packaging innovation is one way we can reduce our carbon footprint in line with the science-based targets of our Sustainable in a Generation Plan."
M&S
"Marks & Spencer announced that all its plastic packaging in the UK will not only be 100% recyclable, but also 'widely recycled' in the UK by 2022. It will work to eliminate packaging that strays into the environment (particularly oceans) and actively design out packaging parts that can't be reused or recycled. It will introduce products with reclaimed social plastics as a component, providing positive social benefit to the communities from which the materials are sourced. In addition, M&S will assess the feasibility for all its plastic packaging to be made from one polymer group by 2025 to reduce consumer confusion and to improve recycling."
PEPSICO
"PepsiCo announced its ambition to design 100% of its packaging to be recyclable, compostable or biodegradable, increase recycled materials in its plastic packaging, reduce packaging's carbon impact, and in partnership with the PepsiCo Foundation, work to increase recycling rates by 2025."
THE COCA-COLA COMPANY
"The Coca-Cola Company has announced that it will make all its consumer packaging 100% recyclable by 2025. While the majority of its bottles and cans are already 100% recyclable, the Company will expand 100% recyclability to its entire consumer packaging range (including pouches, cartons and others). They are working on a holistic vision for packaging that includes design, collection and partnering – and encompasses the whole life of the package. The company expects to share this plan in the near future."
UNILEVER
"Unilever announced its commitment to help transform global plastic packaging material flows by: ensuring all of its plastic packaging is reusable, recyclable or compostable by 2025; increasing its use of recycled plastic content in its packaging to at least 25% by 2025 (against a 2015 baseline); publishing the full "palette" of plastics materials used in its packaging by 2020 to help create a plastics protocol for the industry; and helping tackle the industry-wide sachet waste issue, by investing in proving, and then sharing with industry, a technical solution to recycle multi-layered sachets – CreaSolv."
WALMART
"Walmart announced that 100% of its Private Brand packaging will be recyclable by 2025 and aims to reduce environmental and social impacts of private brand and national brand packaging. Beyond its own organization, Walmart encourages suppliers to participate in Project Gigaton, by setting goals to improve packaging optimization, recyclability, and the use of recycled and sustainably sourced materials to reduce greenhouse gas emissions. And the Walmart Foundation supports the Closed Loop Fund to help improve access to recycling and strengthen the recycling infrastructure."
Werner & Mertz
"The Werner & Mertz Group, whose packaging is already 100% recyclable, announced its commitment to use 100% recycled plastic in at least 70 million bottles each year as of 2017, corresponding to 65 of its entire annual bottle volume, aiming to go up to 100% for all its consumer goods packaging by 2025."
THE CIRCULAR MATERIALS CHALLENGE
Launched in May 2017 as part of the New Plastics Economy Innovation Prize, the Circular Materials Challenge focused on the 30% of plastic packaging items that are either too small or too complex to be recycled and often find their way into the ocean. These latest winners will each receive a $200,000 share of a $1m prize.
At the Our Ocean Conference in Malta in October, six winners of the Circular Design Challenge were awarded a share of a separate $1 million prize. They were challenged to create new product designs and business approaches to prevent plastic from becoming waste and entering the ocean.
Find out more about the winners at www.newplasticseconomy.org/innovation-prize
THE ELLEN MACARTHUR FOUNDATION
The Ellen MacArthur Foundation was created in 2009 to accelerate the transition to a circular economy. The Foundation works across five areas: insight and analysis, business and government, education and training, systemic initiatives, and communication. With its Knowledge Partners (Arup, IDEO, McKinsey & Co., and SYSTEMIQ), and supported by Core Philanthropic Funder (SUN), the Foundation works to quantify the economic opportunity of a more circular model and to develop approaches for capturing its value. The Foundation collaborates with its Global Partners (Danone, Google, H&M, Intesa Sanpaolo, NIKE, Inc., Philips, Renault, Unilever), and its CE100 network (businesses, universities, emerging innovators, governments, cities, and affiliate organisations), to build capacity, explore collaboration opportunities and to develop circular business initiatives. The Foundation has created global teaching, learning and training platforms on the circular economy, encompassing work with leading universities, schools and colleges, and online events such as the Disruptive Innovation Festival. By establishing platforms such as the New Plastics Economy initiative, the Foundation works to transform key material flows, applying a global, cross-sectoral, cross value chain approach that aims to effect systems change. The Foundation promotes the idea of a circular economy via research reports, case studies and books series, using multiple channels, web and social media platforms, including circulatenews.org which provides a leading online source for circular economy news and insight.
Further information: ellenmacarthurfoundation.org | @circulareconomy
THE NEW PLASTICS ECONOMY
The New Plastics Economy is an ambitious, three-year initiative to build momentum towards a plastics system that works. Applying the principles of the circular economy, it brings together key stakeholders to rethink and redesign the future of plastics, starting with packaging. The initiative is led by the Ellen MacArthur Foundation in collaboration with a broad group of leading companies, cities, philanthropists, governments, academics, students, NGOs, and citizens.
The initiative is supported by Wendy Schmidt as Lead Philanthropic Partner, MAVA Foundation, Oak Foundation, and players of People's Postcode Lottery (GB) as Philanthropic Funders. Amcor, The Coca-Cola Company, Danone, MARS, Novamont, PepsiCo, Unilever, and Veolia are the initiative's Core Partners.
The New Plastics Economy initiative focuses on five interlinked and mutually reinforcing building blocks:
1.Dialogue Mechanism – Bringing together for the first time a group of over 40 leading companies and cities across the global value chain to complete collaborative pioneer projects and inform the other building blocks
2.Global Plastics Protocol – Providing a common target state to innovate towards, to overcome existing fragmentation and enable the creation of effective markets
3.Innovation – Mobilising innovations that can scale globally, to re-define what's possible and create the conditions for a new economy
4.Evidence Base – Building an economic and scientific evidence base to guide improvement and inform the global debate
5.Stakeholder Engagement – Engaging a broad set of stakeholders, including academics, students, governments, NGOs, and industry associations in the design of a better plastics system.
Learn more at www.newplasticseconomy.org | @NewPlasticsEcon
NINESIGMA
NineSigma helps organizations in the public, private and nonprofit sectors find new solutions, knowledge and partners to accelerate innovation. The leader in creating 'unexpected connections', NineSigma has the largest open global network of solvers and an extensive database of existing solutions spanning numerous industries and technical disciplines. The company helps for-profit and nonprofit organizations address problems of a global magnitude through its Grand Challenge innovation programs.
Learn more at www.ninesigma.com
THINK BEYOND PLASTIC
Think Beyond Plastic is a non-profit innovation accelerator, advancing businesses and technologies focussed on the New Plastics Economy. It has run annual acceleration programmes since 2014 for qualified start-ups, providing them with mentorship, bridge to commercialization, access to investment, customer discovery and all other services needed to accelerate their go-to-market strategies.
Learn more at www.thinkbeyondplastic.com
WENDY SCHMIDT
Wendy Schmidt is President of The Schmidt Family Foundation, where she works to advance the development of renewable energy and the wiser use of natural resources. The Foundation houses its grant-making operation in The 11th Hour Project, which supports more than 150 non-profit organizations around the world in program areas including renewable energy, ecological agriculture, human rights, and our maritime connection through it 11th Hour Racing program. In 2009, Wendy Schmidt and her husband, Eric Schmidt, created the Schmidt Ocean Institute (SOI), and in 2012 launched the research vessel, Falkor, as a mobile platform to advance ocean exploration, discovery, and knowledge, and catalyze the sharing of information about the oceans. Since 2012, Falkor has hosted more than 400 scientists from 29 countries.
To further her commitment to ocean issues, in 2010 Wendy Schmidt partnered with XPRIZE, following the Deepwater Horizon disaster, to sponsor the Wendy Schmidt Oil Cleanup XCHALLENGE, a $1.4 million competition designed to identify efficient and innovative solutions to clean up surface oil spills. Wendy Schmidt once again partnered with XPRIZE in 2012 to design the Wendy Schmidt Ocean Health XPRIZE, a $2 million purse, awarded in July, 2015, where competitors responded to the global need for accurate and available sensors to more broadly measure the signs of ocean acidification, one of the harbingers of climate change.
Follow @wenschmidt
About the stats
[1] Ocean Conservancy's International Coastal Cleanup – with clean up action in over 90 countries across the world with nearly 800,000 volunteers – collected ~8.2 thousand tonnes of litter (not all of it plastics) in 2015. The Versova beach clean-up in Mumbai – called the world's largest beach clean-up in history by UN Environment – collected ~5,000 tonnes of litter (not all of it plastics) in 85 weeks. The Ocean Cleanup estimates a full-scale deployment of their systems could clean up 50% of the Great Pacific Garbage Patch (a part of the North Pacific Gyre) in 5 years, starting in 2018. While data on how much plastics are actually in the in the 5 main ocean gyres is scarce and varies considerably, they have been estimated to contain ~475,000 tonnes of plastics at or near the surface. With the North Pacific Gyre representing 40% of all gyre plastics (or 0.1-0.2% of all 100-150 million tonnes of plastics currently in the ocean). Based on their estimated 50% clean up rate, this leads to an estimate~20,000 tonnes / year (which is higher than the 70,000 tonnes over 10 years that The Ocean Cleanup stated prior to May 2017).